---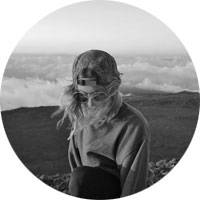 TOP 10: Haleakala


By Al Goldman
Name: Al Goldman // @alexgoldman
Age: 27
Location: Santa Monica, CA
Occupation: Social Media Strategist
Where to stay
Get ready to call it a night in one of the best places in Haleakala.
Haleakala Crater
Escape the tourists that populate Maui by staying somewhere in the upcountry. AirBnb or VRBO will be your best bet. You can also camp in the Haleakala Crater at the park itself (which I would love to do my next time around)
---

Where to enjoy a cold one
Because we both know that you deserve a reward after a strenuous hike.
Mill House in Maui
Although this is outside of the park of course - you can get a badass coffee here too as Mill House is located at the Maui Tropical Plantation.
---

Must-see landmark
If you're only gonna see one thing while you're here, make it this thing.
The Crater
It's massive and beautiful !
---

Where to see sunrise/sunset
If you're gonna visit a park, always make time in your agenda for sunrise & sunset!
The Summit
This is a no-brainer. At the summit. The views are SILLY and it's one of the most famous places to catch a sunrise or sunset in the U.S. Rising 10,023 ft above sea level, Haleakala actually means "house of the sun" wnd is where demigof Maui lassoed the sun, slowing its passage so people had more time to dry kapa (cloth) and grow food. Knowledge bomb!
---

Secret Spot
Shh! Don't tell too many people, but here's the insider's favorite place.
Trails
Just get on the trails. It's incredble how all the tourists dissipate and you realize you have the entire moon-like crater all to yourself.

Where to hike
Sometimes the best views take a bit of work.
Sliding Sands Trail
For sure the Slidings Sands Trail. The 12 miler takes you through a variety of astounding colors ( red, orange, green, grey, yellow, magenta), huge mars-like lava and cinder cones and incredible cliffs. Did I mention you are hiking above and through clouds the entire time too? It is a complete dream. On a clear day you can see the Big Island in the distance. 10/10 recommend.
---

Where to refuel
Eating & drinking is just as important as camping & hiking.
Pukalani Superette
Hear me out here. Get the Tako Poke at this family- owned market and thank me later.
--- Selfie spot
You didn't actually visit the park if you didn't get a selfie in front of something iconic ;)
With a NeNe
Everywhere in Maui/ the park itself is scenic and breathtaking so I challenge you to find and take a selfie with a NeNe (the state bird of Hawaii)
--- Radical Activity
Every park has somethin' radical to get yourself into.
Volcano Biking
Biking 26 miles down the slopes of the Haleakala volcano - there are a ton of tours that host this. I personally opted to whip out my skateboard and cruise around up top and it was one of the coolest places I've ever skated.
--- Quintessential Scenic Drive
Every park has a somethin' radical to get yourself into.
Road up
The entire road up - you start beneath the clouds and as soon as you drive through them, temps drop and you're truly transported into another world.