We teamed up with Shepard Fairey's creative agency, Studio Number One, to create "Power to the Parks," a visual campaign to encourage folks to share their support for America's National Parks.
We must continue to promote and support our National Parks, as well as ensure they are maintained and protected for generations to come.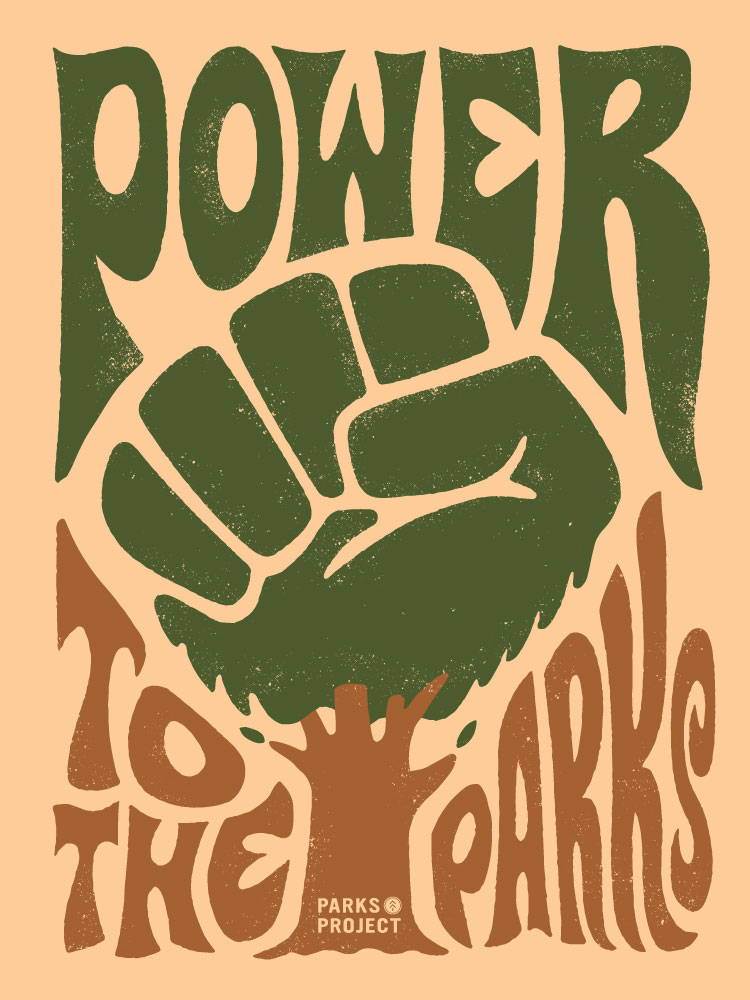 ---
National Parks are facing years of damage due to the government shutdown earlier this year. Progress is being made, but there is still a multi-billion dollar maintenance backlog that has persisted for years. Now is the time to join the movement and spread the word to help reignite the resilience and power of our parklands.
That's why we're giving you this poster for free. Print it out (preferably on recycled paper) and put it up! For a more earth-friendly option, download the digital file to share on your social media #PowerToTheParks.
Download your free poster below.